Wednesday, June 02, 2021
US Steel Tower Earns WELL Health-Safety Rating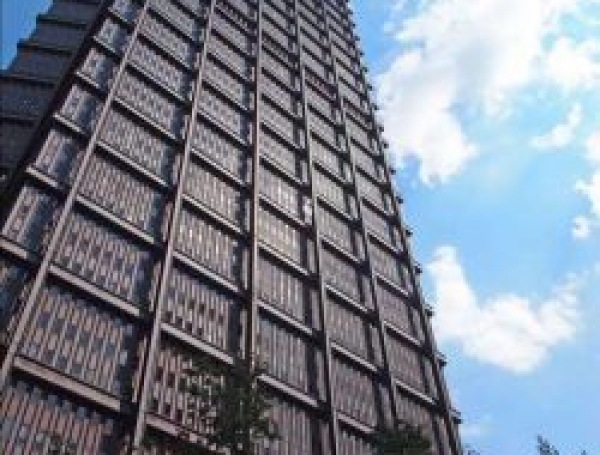 Winthrop Management and evolveEA are pleased to announce that the 64-story U.S. Steel Tower in downtown Pittsburgh, PA has achieved the WELL Health-Safety Rating, making it the largest building in the Pittsburgh region to do so. The WELL Health-Safety Rating is an evidence-based, third-party verified rating for all new and existing building and space types focusing on operational policies, maintenance protocols, stakeholder engagement, and emergency plans to address a post-COVID-19 environment now and into the future.
Winthrop Management's pursuit of the WELL Health-Safety Rating helped guide their efforts to prioritize the health and safety of building tenants, visitors, and their direct staff. Improvements to the U.S. Steel Tower's operations have helped prepare the building for re-entry in the wake of the COVID-19 pandemic, instilling confidence in those who come through the building as well as the broader community.
"We are honored to have received this designation, which recognizes our ongoing commitment to the health and well-being of our tenants, guests and the community," said Ramona Cain, Property Manager. "We take great pride in the leadership role we have achieved in the areas of sustainability, health and safety among the country's flagship commercial buildings."
With the help of evolveEA, Winthrop Management's WELL Health-Safety Rating included:
Cleaning & Sanitation Procedures:

Enhanced cleaning practices and products, as well as adjustments to reduce contact with high-touch surfaces and to reduce respiratory particle exposure. For example, touchless ID scanning, and one-way hallways in the lobby.
Emergency Preparedness Programs:

Performing a risk assessment and compiling an emergency preparedness plan for emergencies, while also ensuring that emergency resources are available to building tenants and visitors.
Health Service Resources:

Providing an annual flu vaccine clinic, a smoke-free environment indoors and out, and comprehensive physical and mental health benefits for direct employees.
Air & Water Quality Management:

Assessment of ventilation systems, mold and moisture inspections, and increased outdoor air supply and high-efficiency air filters to reduce the spread of COVID-19.
"We are very proud to have helped the U.S. Steel Tower achieve this momentous and timely certification," says Marc Mondor, AIA, Principal of evolveEA. "After years of ground-breaking initiatives with this signature skyscraper, such as ENERGY STAR, LEED EB O&M, BOMA 360 and the ongoing Tenant Sustainability Committee, we are so pleased to see the building continue to lead our region."
Anna Rosenblum, Senior Project Manager from evolveEA adds, "Through the exercise of assessing systems and developing policies and plans, Winthrop used this opportunity to not only reduce the risk of COVID-19 transmission in the short-term, but to identify opportunities to create a better, healthier building for years to come."
The WELL Health-Safety Rating leverages insights drawn from the IWBI Task Force on COVID-19, in addition to guidance on the spread of COVID-19 and other respiratory infections developed by the World Health Organization (WHO), U.S. Centers for Disease Control and Prevention (CDC), global disease control and prevention centers and emergency management agencies, as well as recognized standard-making associations such as ASTM International and ASHRAE, and leading academic and research institutions, as well as core principles already established by IWBI's WELL Building Standard, the premier framework for advancing health in buildings and spaces of all kinds.
Winthrop is continually improving the building operations and this achievement was preceded by LEED for Building Operations and Maintenance (O+M): Existing Buildings Silver certification in 2019, making it the second-largest LEED for O+M: Existing Building V4 office building in the world. The building also achieved BOMA 360 certification and three consecutive years of Energy Star certifications (2016 – 2018). UPMC's LEED Silver and Gold certifications of nearly half of the building's leasable square footage, over one million square feet, has also been instrumental in setting the tone for updating building standards and leveraging building improvements.
The WELL Health-Safety Rating requires projects to recertify annually. This approach ensures that the building maintains the practices implemented as part of the certification, which Winthrop Management is well-positioned to do. Their Tenant Sustainability Committee, with ongoing engagement in the Pittsburgh 2030 District, will continue to push the building to reduce environmental impact and improve operations to support human health and safety.