Monday, December 07, 2020
MACK REAL ESTATE GROUP LAUNCHES NEXT PROPERTY MANAGEMENT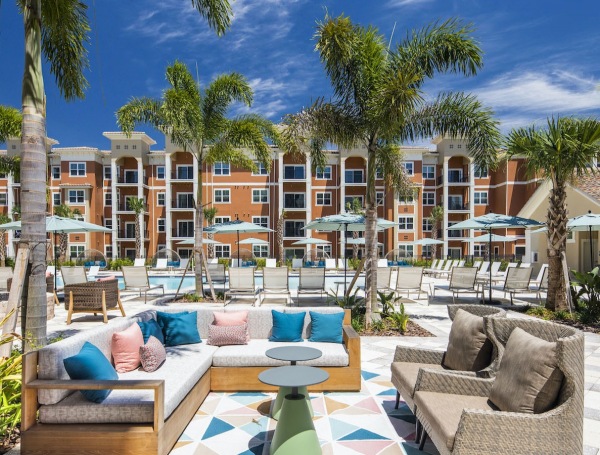 Mack Real Estate Group (MREG) announced the launch of NEXT Property Management, a new third-party property management service offering focused on providing the highest quality management services to owners of multifamily and office properties nationwide. NEXT is part of the Mack Property Management L.P. business unit (MPM), which provides property management services for MREG's growing portfolio of real estate investments.
"With the launch of NEXT Property Management, we mark the latest step in the larger process of rebranding, reorganizing, and expanding property management services within the context of the overall MREG platform," said Richard Mack, CEO of MREG. "We believe that our extensive experience with property ownership will be valuable to other owners who choose NEXT for management services, and we look forward to expanding the NEXT portfolio in the coming years."
NEXT Property Management is committed to deploying strategic solutions in conjunction with new technology for property management in order to offer opportunities for greater efficiency and better service. "We are expecting continuity of modern technologies and best practices across both the NEXT third-party management portfolio and the MPM owned portfolio, as we consistently strive to be the best," said Jennifer Willstead, President of MPM.
Jeff Cruz has been appointed Vice President of Business Development for NEXT and will be charged with growing the pipeline of third-party management business. "Jeff has led a successful career in multi-family spanning over twenty years and multiple markets, and was a natural choice to lead our growth plan for NEXT," Ms. Willstead added.
MPM (including NEXT) is headquartered in Phoenix, AZ. NEXT and MPM rely on the expertise of veteran team members and a strong understanding of market fundamentals and industry trends toward achieving the goals of maximizing asset performance, enhancing value, and delivering solid financial results. They utilize emerging technologies and service-centric applications to deliver innovative solutions, and employ a suite of support services to improve efficiency.
Mack Property Management was formerly known as Winthrop Property Management. The rebranding was announced September 1, 2020. In October, Mack Property Management officially relocated its head offices to Phoenix and hired Robert J. Matthews as Senior Vice President of Finance and Accounting.
"We believe that centralizing our operations in the Phoenix area enables us to enhance our services for the NEXT and MPM portfolios, and to strategically position us for further expansion in both coastal and mid-country markets," said Ms. Willstead. "Our team is excited for this new start out of our Phoenix office, which we expect to be our launching pad for significant growth. In addition to this new command center, we will continue to have resources in multiple markets to help align with operational needs and ensure proper support during core business hours, regardless of time zone."
For more information on NEXT Property Management services, visit www.nextmgmt.com.
About Mack Real Estate Group
Mack Real Estate Capital Group LLC, dba Mack Real Estate Group (MREG), is an enterprise devoted to managing institutional, high net worth and Mack family capital by making debt and equity investments in real estate and real estate-related securities through several distinct business lines and legal entities. MREG currently specializes in domestic and international real estate investment, development and financing opportunities with a view toward long term performance and hands on management. The company and its affiliates bring together the expertise to recognize and analyze new real estate investment opportunities with the speed and flexibility necessary to execute on them.
Media Contact:
Great Ink Communications, (212) 741-2977
Eric Waters (eric.waters@greatink.com)